Sound of relaxation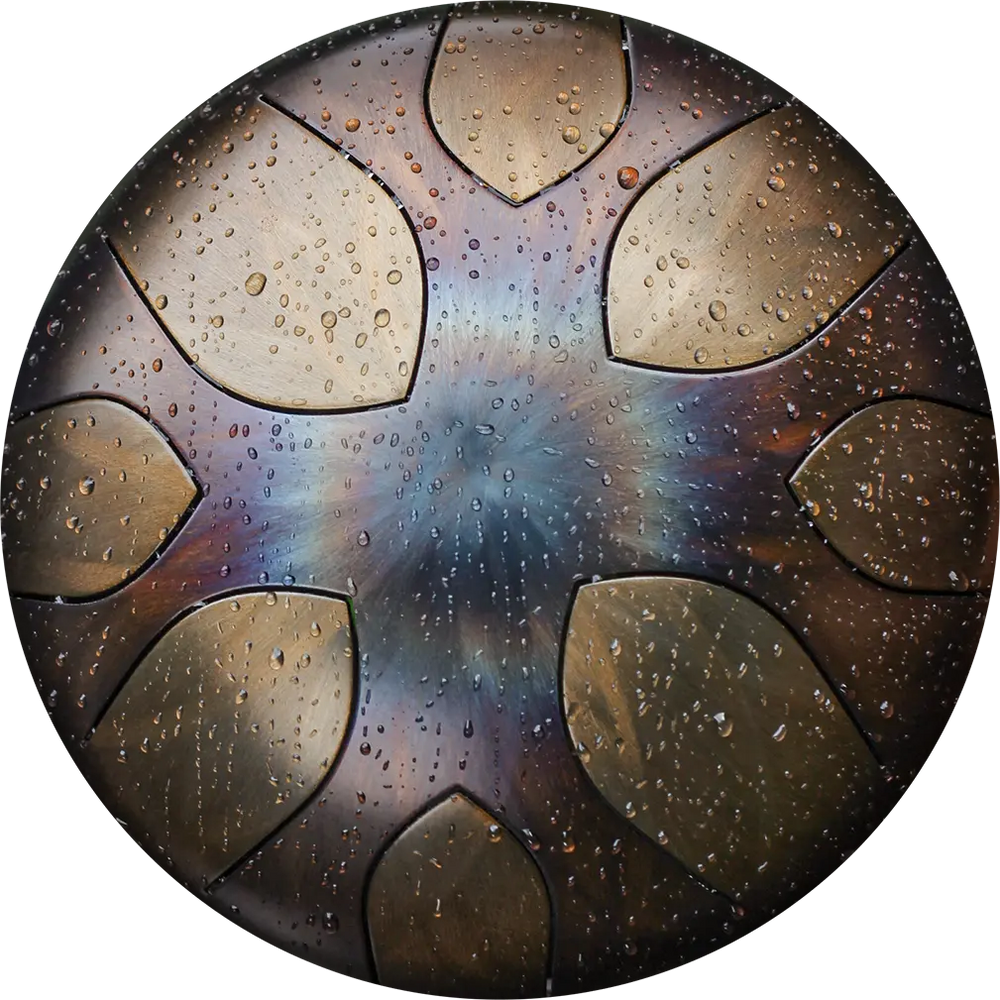 Handcrafted steel tongue drums for your effortless relaxation, stress relief and calm being
Stress-relieving sounds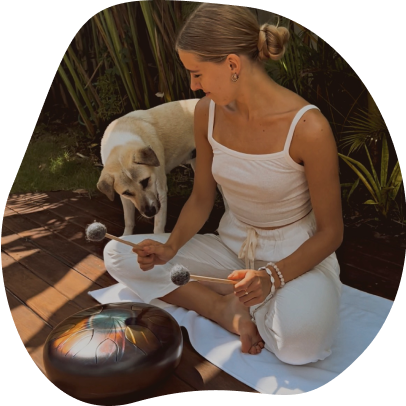 Easy meditation tool
Perfect gift for adults and kids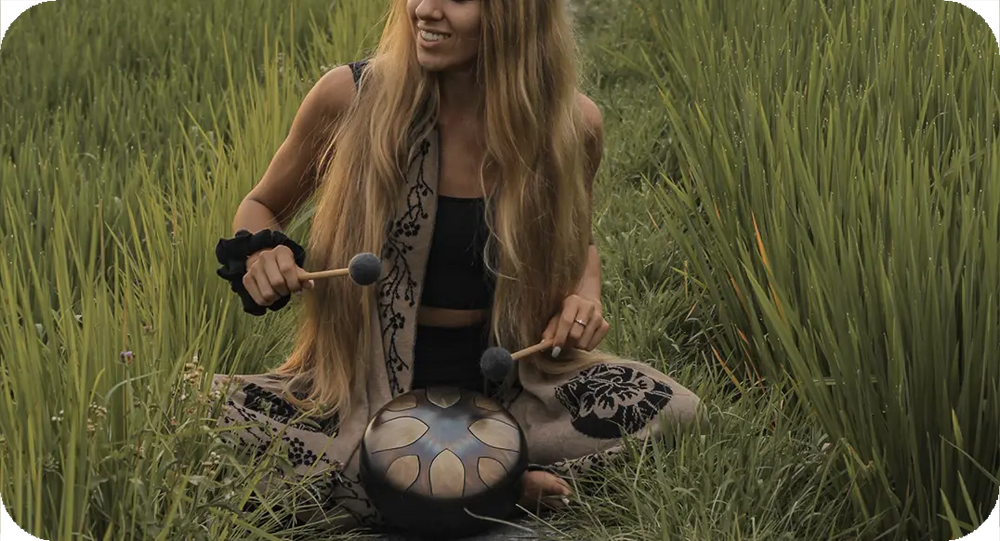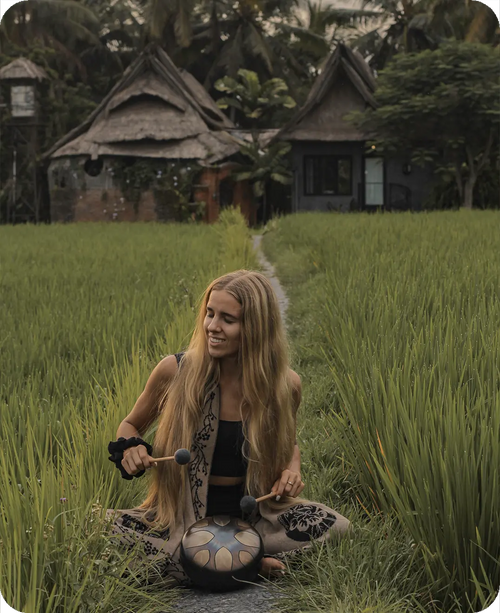 What is a steel drum?
The steel tongue drum is a modern interpretation of the wooden slit drum, which was used in ancient civilizations for meditation and celebrations. Today, we handcraft our drums in the heart of Lithuania using the knowledge passed down from our ancestors. The perfect tuning of the notes produces beautiful, effortless melodies that promote relaxation and harmony in both the ears and the soul so that you could experience the soothing sounds and discover a happier, more peaceful everyday life.
frequently asked questions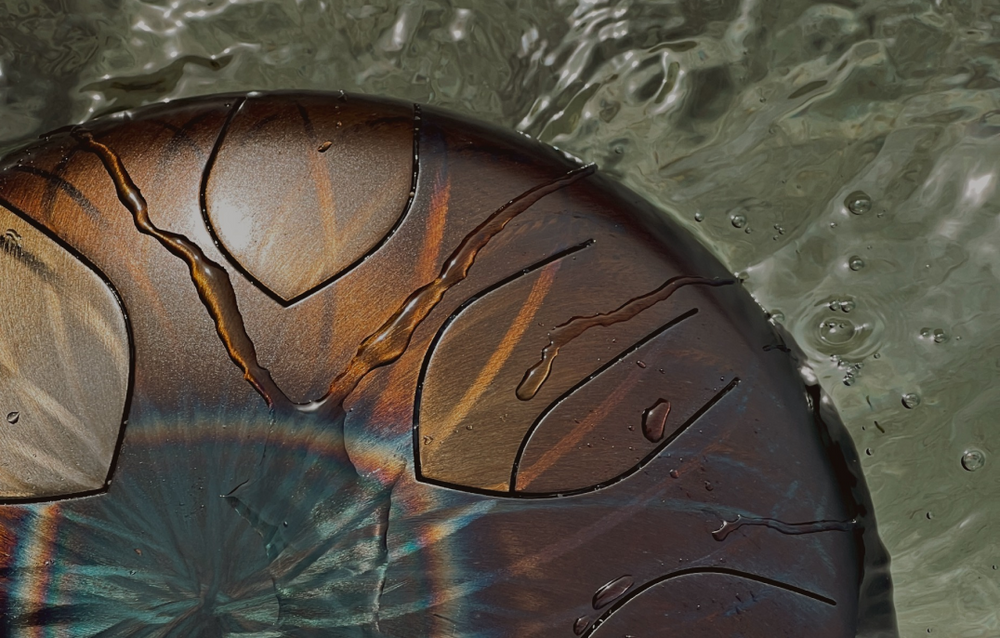 How to use it?
Sit down comfortably & take the drum
Using the mallets(or your hands), start intuitively strike the tongues
Let the sound take you away - there is no right way to do it, really. Enjoy the sounds of peace & calm
more information
Spirituality that comes into everyday life with simplicity and ease
Sustainably handcrafted to perfection.
 A perfect gift to yourself or your beloved ones and our customers can confirm that.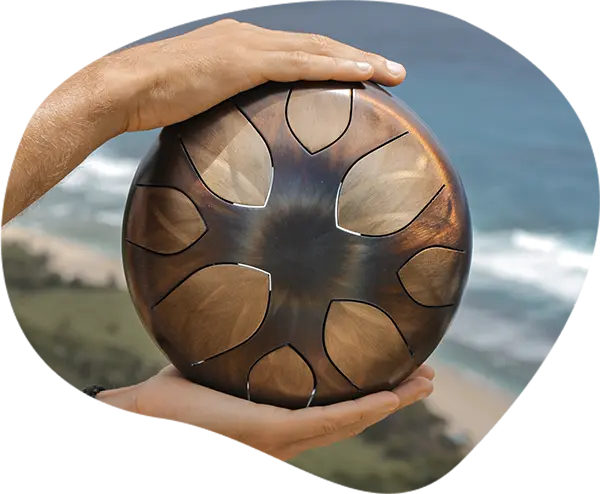 MOISAI DRUM
from $265
Buy now
Gateway to calmness
Perfect for meditation
High quality sounds
Guaranteed
Unique gift
Easy to play - Everyone loves it
Free shipping worldwide
2-7 days delivery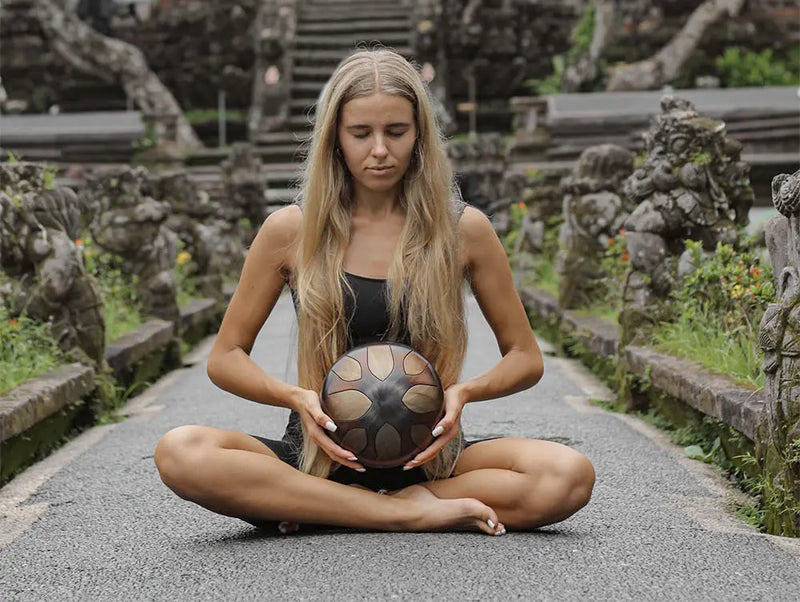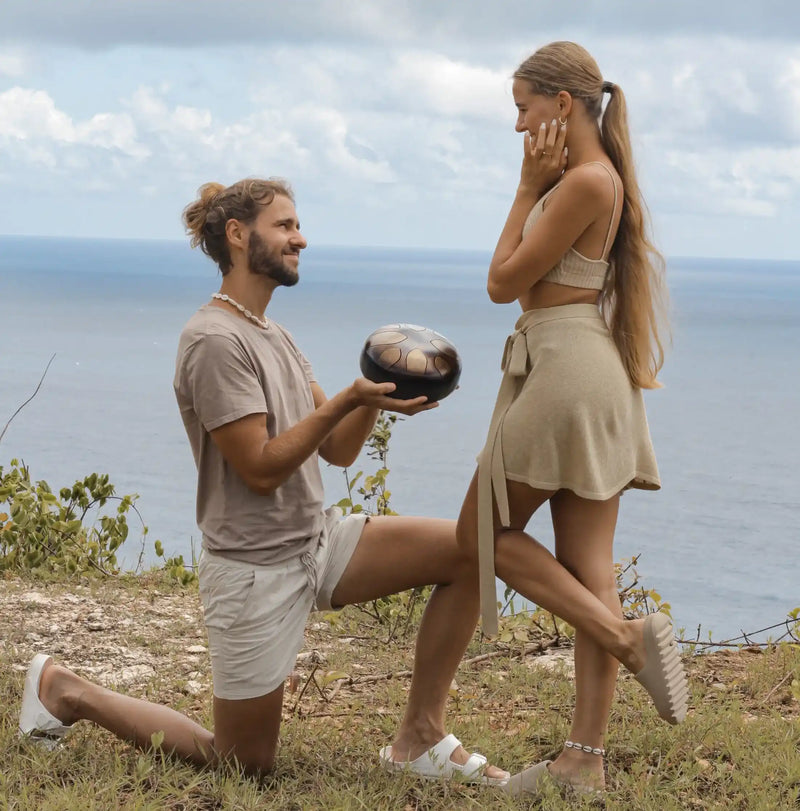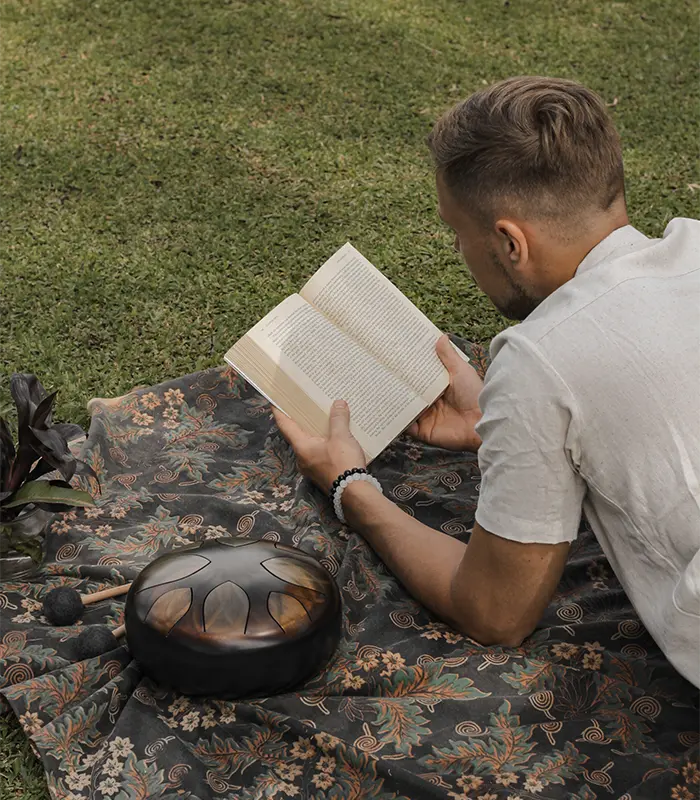 It's for you if...
You seek peace and harmony in your life and want to find ways to relax, reduce stress, and promote calmness and tranquillity. It's for you if...
You're into meditation, yoga, mindfulness, or other relaxation techniques and looking for ways to enhance your practice. It's for you if...
You want to give a special and thoughtful gift that promotes relaxation, reduces stress and anxiety, and brings peace to your loved ones. It's for you if...
You're seeking a peaceful escape from the hustle and bustle of daily life. The calming melodies and intuitive play will let you take a break and unwind.
User Stories
Real stories by real people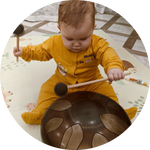 My best friend gifted me a Moisai drum at my baby shower. At first, I was puzzled, but then I realized what a thoughtful gift it was. The drum has become a beautiful way to bond with my newborn. The soothing sounds calm him down instantly, and it's like we're communicating through music. It's a gift that has added so much joy to our lives.
AVA J.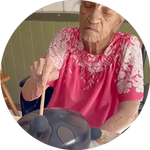 I was searching for a gift that would resonate with my 92-year-old grandmother, who has limited mobility. When I came across Moisai drums, handcrafted in the Lithuanian forest, I felt an instant connection. The moment she unwrapped it, her eyes sparkled with joy, and I knew I'd hit the mark.
Despite her limited movement, she found it incredibly easy to play the Moisai drum. As she tapped the drum's surface, her face lit up with pride. She said it made her feel youthful and capable, a feeling she hadn't experienced in years. The drum has not only become a source of personal pride for her but also a centerpiece at our family gatherings, filling the room with love and togetherness.
Robin Roth
My husband and I were going through a rough patch. We were both stressed, overworked, and disconnected. For our anniversary, he surprised me with a Moisai drum. I was taken aback at first, but the moment I started playing, I felt a sense of peace wash over me. The unique tones seemed to resonate with my soul, and I felt a newfound connection with my husband. The fact that these drums are handcrafted in the Lithuanian forest adds an extra layer of grounding and authenticity. It's like each beat is a step towards healing, towards finding peace in a chaotic world. My Moisai drum has become a sanctuary for both of us, a place where we can reconnect and find solace.
Jessica S.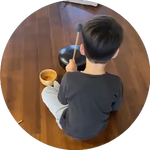 I love bringing this tongue drum in for Child Reiki Sessions. If I forget to bring it, the children usually call me out :D They love it!

It's such a great tool for your child. You really can't mess this up. It sounds beautiful and in harmony no matter what note you push.

I love when he asks me to use the tongue drum 🙏
Rachelle Stimac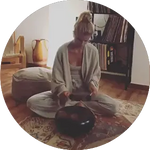 Late night sessions with this new beauty... 🥺✨

Still learning, but loving it so much!!! It's an upgrade from a smaller version that I have, the sound in real life is so good... Could play this for hours... 🧘‍♀️

It's also a handmade
LINA - YOGA TEACHER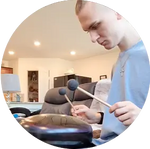 The MOISAI drum is an amazing instrument. It has a beautiful ethereal resonance each time you play a note, which provides a calming experience each time you play. And the design and finish of the drum is just beautiful. This has been one of my favorite purchases.
Matthew Stangl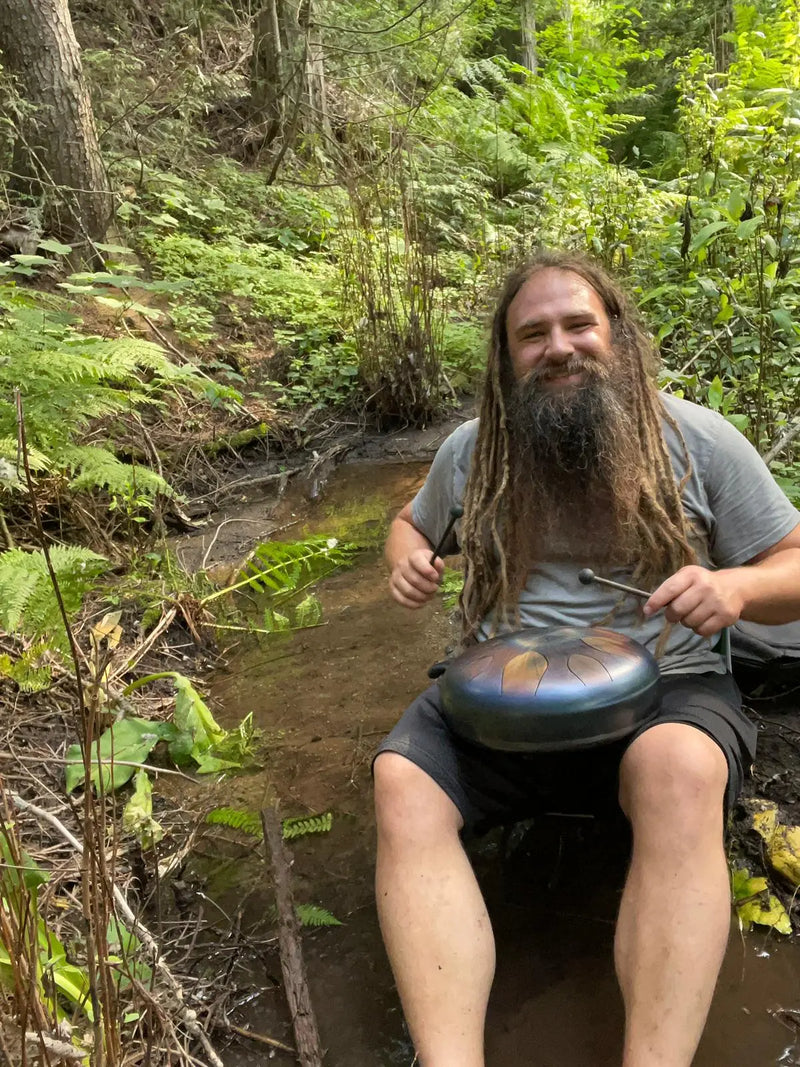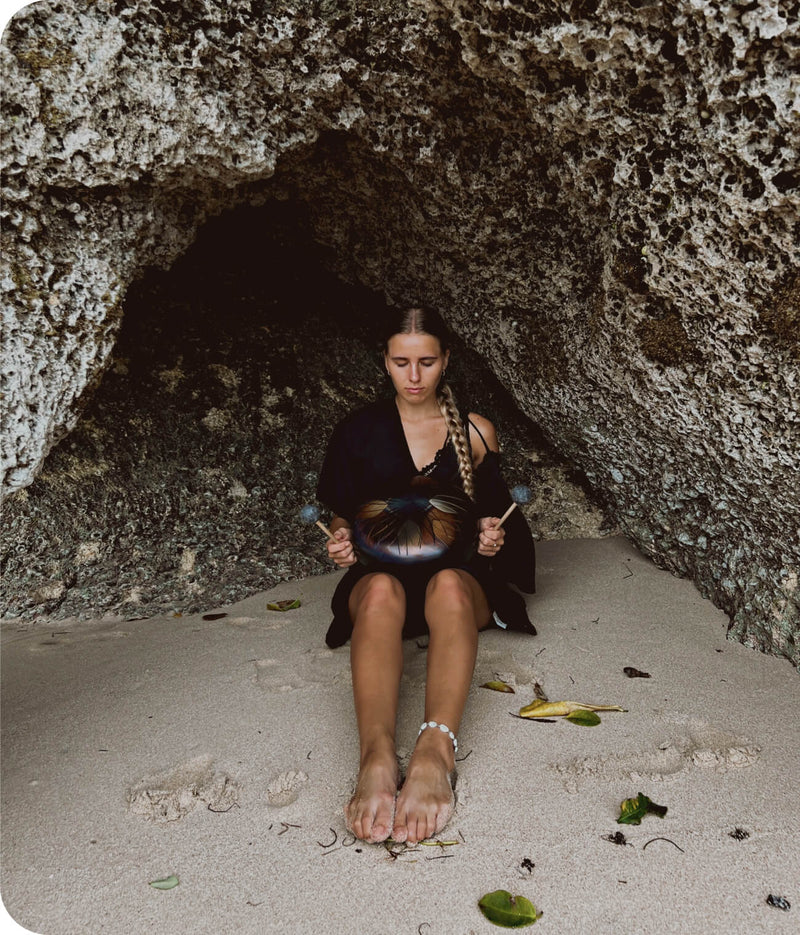 COEUR D'ALENE, Idaho — A soothing melody sweeps over the rocky shore of Lake Coeur d'Alene, mixing with the sounds of the water. The peaceful sounds come from a quiet beach overlooking lake Coeur d'Alene, where musician Ethereal in E played a unique instrument called the steel drum.
Nicole Hernandez

Music is medicinal. The idea that music can be used to for health and to heal the mind is increasingly grounded in scientific evidence – not theory.
Zoe Cormier
Get your MOISAI drum today and live a calmer tomorrow
Sustainably handcrafted to perfection.
 A perfect gift to yourself or your beloved ones and our customers can confirm that.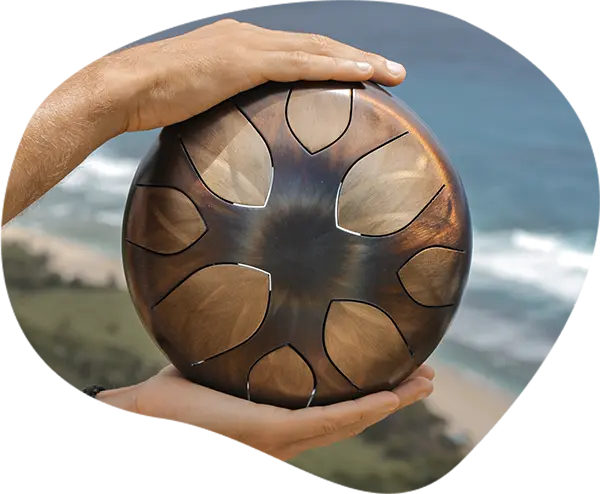 MOISAI DRUM
from $265
Buy now